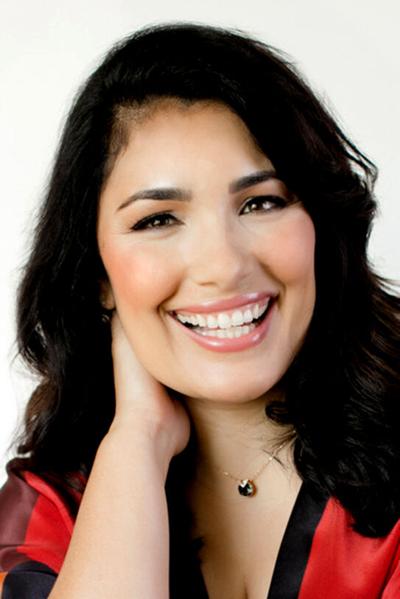 "Not everything that is faced can be changed, but nothing can be changed until it is faced." – James Baldwin
After the video of the police killing of George Floyd in Minneapolis on Memorial Day shook America, news clips continued jolting us by broadcasting live images of demonstrations for change across the nation and beyond with thousands of people hitting the streets, mostly in larger cities.
Rural citizens also have been showing their support for the cause through rallies, marches, demonstrations and community discussions.
Their actions aren't often covered on the evening news, but they are making news — in places like Cresco, Spencer, Mingo, Maquoketa, Mount Vernon, Panora, Marshalltown, Creston, Evansdale, Sheldon, Belle Plaine, Forest City and Boone.
Altogether, this may be the largest protest movement the United States has ever seen, with an estimated 5,000 protests and related events, large and small, having taken place across America since May 26 — an average of 140 or so a day.
Between 13 to 26 million people of all backgrounds in the United States (4 to 8 percent of the overall population) have taken part.
Demanding more than simply justice for Mr. Floyd, they are seeking empathy and, what logically follows, equal treatment for racialized and other dehumanized groups across the land. Black lives matter, too. Brown lives matter, too. According to recent research, three-quarters of Americans believe racial discrimination is a serious problem, a 25-point jump from five years ago.
The continued presence of systemic/structural racism in America is seen and felt by many as confirmation that the lives of racialized groups here don't matter. As a democracy, the majority could have prioritized ending the systems and structures that keep racism alive. Whether we like it or not, as a whole, we've chosen not to do so via our collective voices and votes.
For many of us, the current situation demands serious self-reflection. It's forcing us to ask ourselves important but difficult questions. As the saying goes, it's uncomfortable to be uncomfortable. Here are some questions I hear many have been asking themselves — perhaps you are, too.
What is systemic or structural racism? Do I believe it exists in America?
What is privilege? Am I privileged? If so, how has that manifested itself in my life? For example, would I panic or not when going 5 miles an hour over the speed limit when I am close to being late for a job interview? How might that differ from a member of a racialized group?
Do I truly believe that all lives matter? If so, do my actions align with that belief?
Here are some things you can do as individual citizens:
Look inward. Reflect. Seek to learn and understand the root causes of our current societal problems.
Have honest and respectful conversations about the above questions with family, friends and others.
Take action on a local level to improve our community — for everyone. Even small acts can have large repercussions. Thoughts, intentions and prayers are not enough to move the needle for our neighbors who have been, often very quietly, suffering.
Leaders of organizations play an important role. If you have a leadership role in a small or large business, non-profit, educational institution or government entity, what are you doing to drive change in your organization — and community? Healthy, vibrant and diverse workplaces help create healthy, vibrant and diverse communities. As you look ahead and strive to maximize the potential of your workforce and community, here are a few related high-level diversity, equity and inclusion action steps we are sharing with our clients that you might find useful, as well:
Assess your organization and community. Create a strategy with a clear diversity statement and robust long-term goals. Where does your organization and community need to be in order to adapt and thrive in the fast-changing world we live in? What barriers exist that prevent your organization and community from getting there?
Learn about and address unconscious bias in your workplace.
As you assess your organization and community, create a safe environment for others to share their thoughts and feelings. Ask for honest feedback. Listen. Be honest, respectful and transparent in your sharing. Trade silence for empathy, even if it comes at the cost of not knowing what to say.
Take ownership and be intentional about driving these conversations. It is not always easy to be vulnerable with people you lead or barely know, but it is a must if you want to build or restore trust.
Determine the right tactics to achieve your goals and begin implementing them. Remember, this is a marathon, not a sprint. This work is definitely not just a quick class or a one-time social event. How will you achieve your long-term goals? What are your next steps? Be agile, as situations do change.
Educate yourself about the issues from multiple perspectives. It is your job to seek varied and valid sources of information.
Watch our recent webinar for additional information on the important work of diversity and inclusion during the COVID-19 era.
Reimagine what tomorrow could be.
Claudia Schabel is president of Schabel Solutions, a consulting firm that offers strategic solutions on how to build inclusive workplaces to attract and retain talent. Schabel lived in Brazil and Japan before relocating to Des Moines, where she has lived for two decades. She has 15 years of experience as a diversity, equity and inclusion strategist with Fortune 100 and 500 companies. In her work, Schabel advocates for social justice and equitable policies. She serves as a commissioner on the City of Des Moines Civil and Human Rights Commission, the director of diversity on Iowa's Society for Human Resource Management (SHRM) State Council, the advocacy chair of the Iowa Chapter National Women Business Owner (NAWBO), and a trainer/facilitator for the Iowa Network Against Human Trafficking and Slavery.